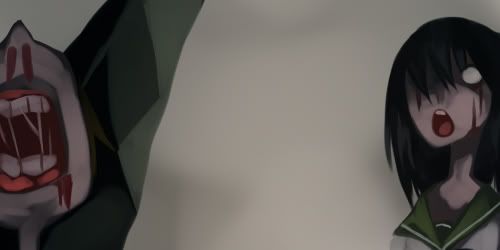 zombies are weird lol
only watched 3 eps so far but raelly love this series already~ Im thinking to read the manga even if its like Im reading ecchi all the time
Current Mood:

devious
it's so fun and addicting tho
(
moremoreee
Collapse
)
never did so many in half a month before..loll
Current Mood:

high
Current Mood:

chipper
Stayed there for 4 hrs(?) but really spent most of that time roaming around the class and watching FIFA in his room!!
Mine is left and my friend(http://phokyu.deviantart.com/) is right a collab final~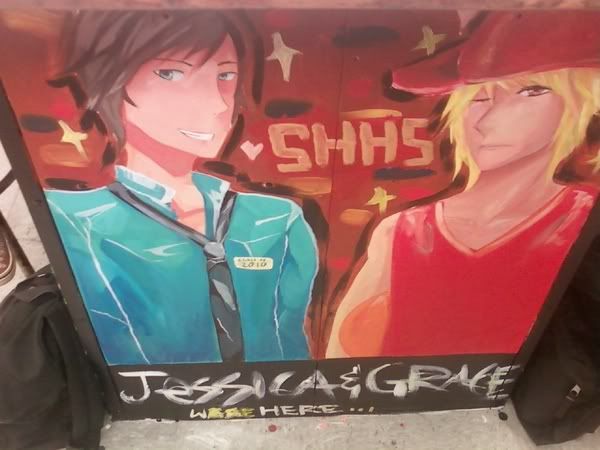 And a WIP I was working on a couple days ago...I don't know if I want to finish though...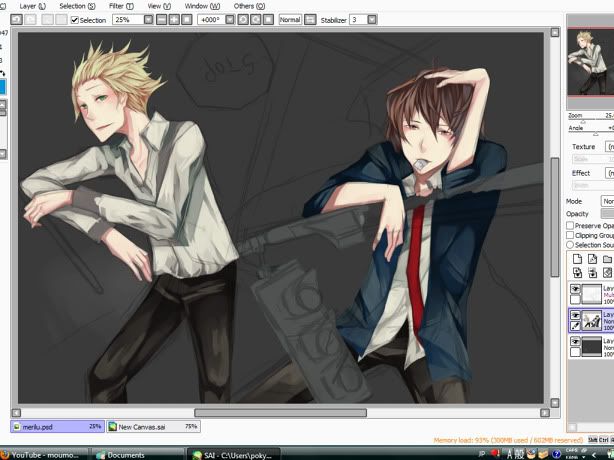 Yesterday I went back to school and visited my art teacher to go and finish my final art project ahaha
Current Mood:

lazy
it was smugleaf/tsutaja from pokemon and omg it was so much funnn I want to do another pokemon fanart some time!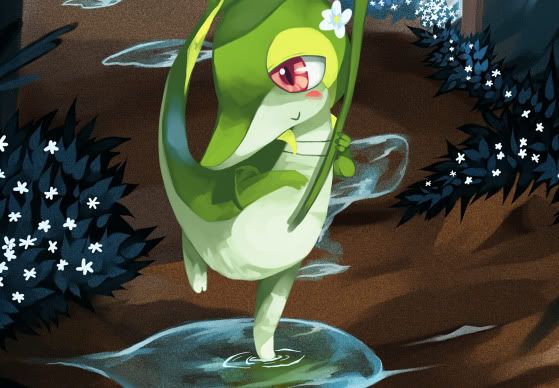 lolol I never drew such a big eye before it was so MINDBLOWING
readyyyy ..... 100% view
Yesterday drew Hodduk her birthday present
Current Mood:

amused
It's been a year since I painted with it but it's been fun :')
I've only painted 4-5 acrylic paintings and I'm not as good as the others in my art class (and probably reason why I don't paint at all in my art class haha)
anyways
painting of Amsel and mysterious figure that has yet to appear in http://community.livejournal.com/antique_ivy/
also realized I can not draw at all for about a month then I get bored loll lately tho reading has been more fun? or maybe im sick of drawing
10 x 15 acrylic painting on illustration board.
Current Mood:

weird
Me and my friend went down to this dog's gourmet food shop and got her some stuff. <3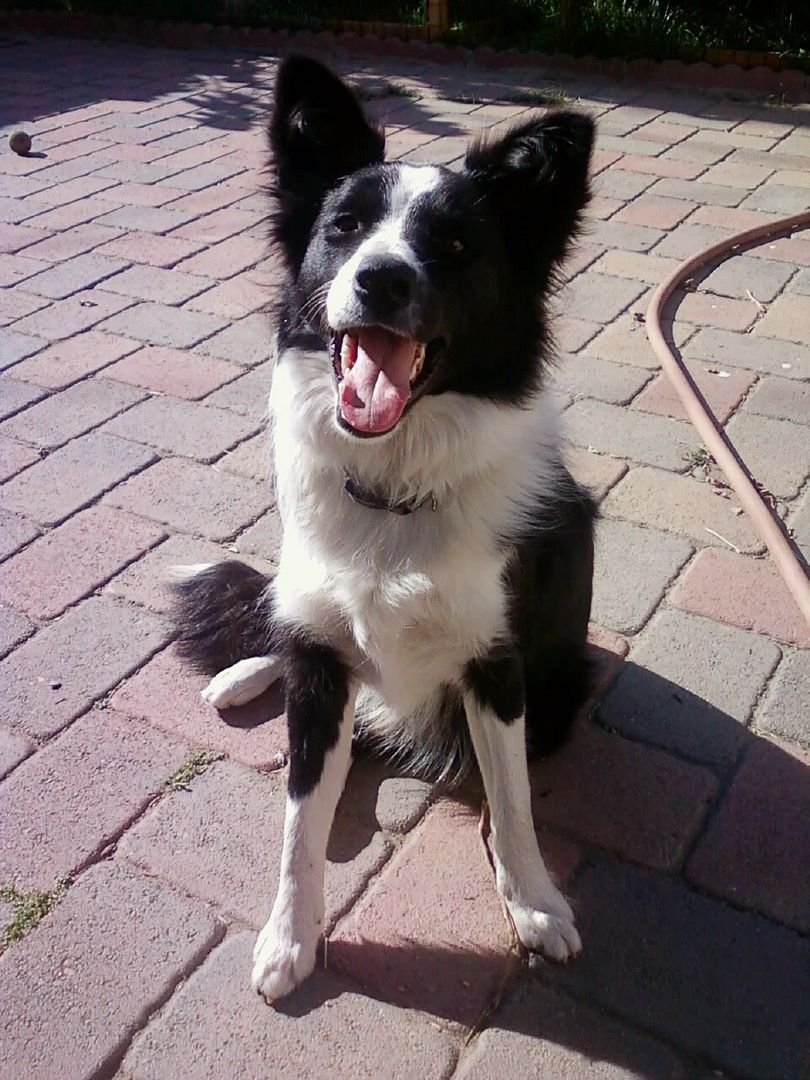 (
Read more...
Collapse
)
Today is my dog's first birthday :'D!!
Current Mood:

jubilant
(also randomly made new icons for lj LOL omg more then half were BL ...and the other half kazuaki <3 )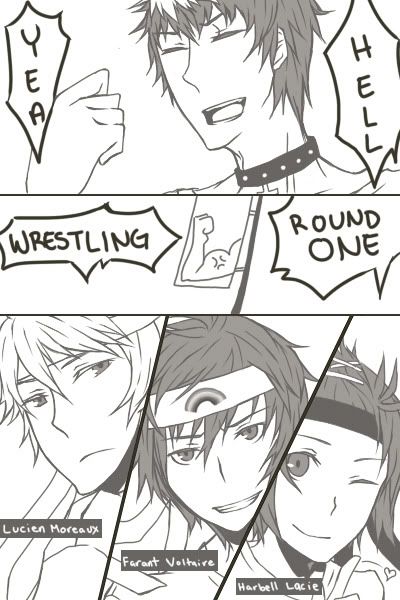 To see the whole comic go here --->
community.livejournal.com/antique_ivy/41636.html
Worked on AI sports day comic yesterday and today
Current Mood:

mischievous
In mythology class, we're reading our last novel and it's suppose to be just a really easy one so we don't have to think that much unlike the previous stories we read that were all in really old english nobody could understand *_*;; (like the Faerie Queene by edmund Spenser lksjfowlsl)
Anyways Ender's Game is our last book and IT IS SOOO GOOOD
(I think it's a children's novel? LOL it says for ages 10+)
I LOVE IT I LOVE IT
I'm almost finished with the whole book and we just started
So into it I wanted to draw the characters out, but I'm on chapter 11 so only drew characters up to this chapter.
BTW I CAN'T DRAW SHOTA IT IS TOO HARD FFF
(and so that's why all the characters are like under 13 yrs old but they all look like they're way older OTL)
(
ENDER'S GAMEEE!!!
Collapse
)

Random doodle that I don't feel like finishing
Current Mood:

sleepy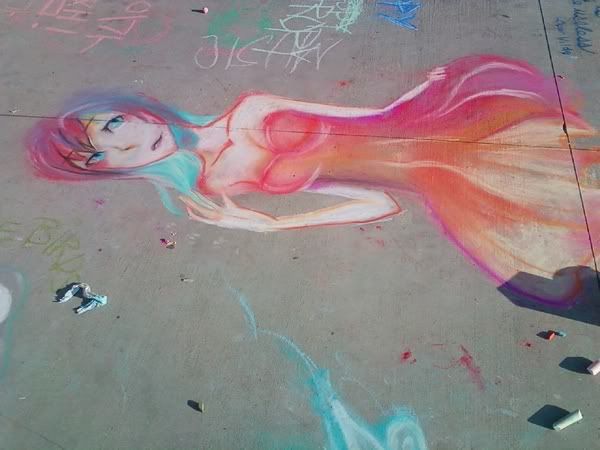 (
more photos!
Collapse
)

Simply an amazing experience!!! I want to do this again!
Current Mood:

artistic